Faux Wood Shutters VS Real Wood Shutters in Honolulu
When searching for plantation shutters in Honolulu, you have your pick of natural wood or synthetic wood shutters. On one hand, you are presented with faux wood shutters -- like our Polywood® shutters -- in classic white that give you an unprecedented level of energy efficiency. From the other side, you have the rich, paints and stains of our inspired wood Ovation® shutters.
Each has distinctive aspects to satisfy your window treatment specifications. Thankfully, there's a shutter for your exact interior when comparing faux wood shutters vs. real wood shutters in Honolulu.
For Optimal Efficiency, Pick Polywood Shutters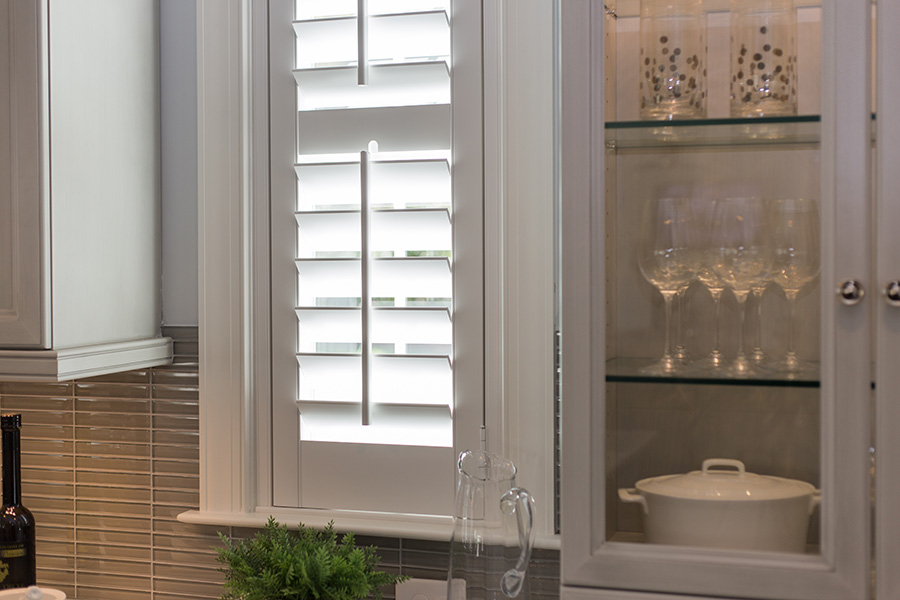 Efficient products add insulation to windows, limiting chilly drafts and warm sunlight to keep you comfortable and lower utility bills. Faux wood Polywood shutters provide the best insulation. Exterior air and sunlight can't get through their firm composite material, and all of their parts are constructed to close tightly when you want to cover windows. Polywood shutters also include innovative weather sealing that provides unrivaled insulation.
When shut, Polywood shutters offer up to 70% more insulation than natural wood shutters. You'll see a noticeable improvement when utilizing them on exceptionally cold or hot days. But you should know, wood shutters deliver more energy efficiency than other options like blinds and shades.
For More Color Options, Consider Ovation Shutters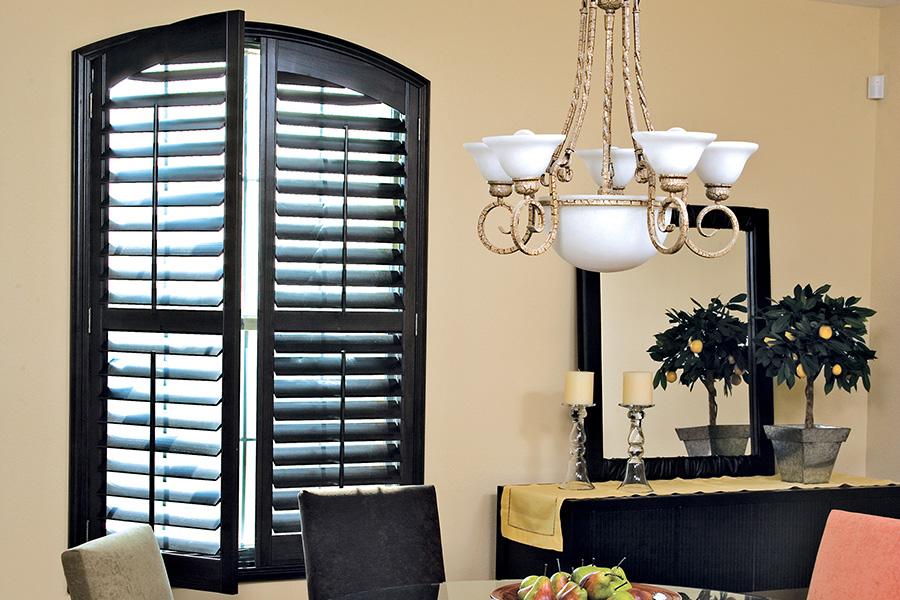 Both wood and faux wood shutters look stunning in every Honolulu home. Be that as it may, they each have their own unique feel to blend with your personal preferences. While white Polywood shutters look modern and bright, wood shutters are both elegant and warm. Even so, if you have a certain look in mind, Ovation shutters with their many color options might be the best way to go.
Polywood shutters are available in three shades of classic white. While white matches everything, if your unique decor needs another lovely versatile stain or paint, consider Ovation shutters. These window coverings come 13 colors of paint and 27 stain possibilities! They are able to match the existing woodwork in your home or bring a lovely natural element to your home decor.
If You're Looking For Durability, Polywood Stands Victorious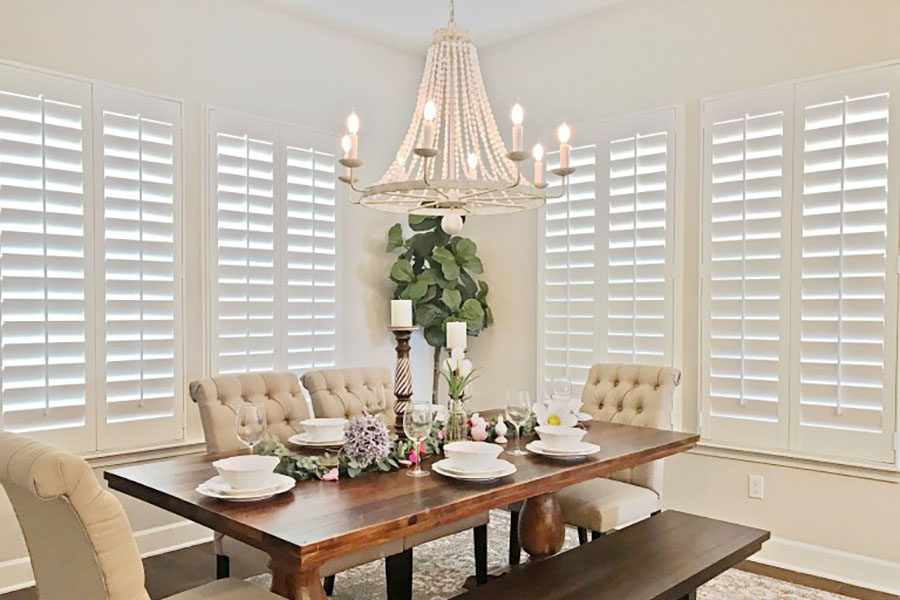 In the comparison between faux wood shutters vs. real wood shutters in Honolulu, faux wood comes out on top for durability. Polywood shutters resist destruction from humid conditions, extreme temperatures, pests, mold, and sunshine. They won't tear, break, warp, or yellow. You are able to place them in your coolest, brightest, or most humid windows without thinking twice. They'll thrive for decades in any room of your interior and garage!
Ovation wood shutters also provide superior durability for a natural wood product. Recognized as the only five-star wood shutters in the world, they incorporate the finest quality materials and build to encourage a long life. And even though they aren't suitable for damp bathrooms, the wood is treated to withstand humid conditions as much as possible.
Sunburst Shutters Honolulu Can Help You Choose Between Faux Wood Shutters Vs. Real Wood Shutters In Honolulu
Unable to decide between real wood or Polywood shutters in Honolulu? Taking a look at them close up will help. Reach out to the experts of Sunburst Shutters Honolulu at 808-797-2004 or fill out the following form to request a complimentary on-site appointment. An skilled consultant will show you samples and let you see how they can upgrade your windows.