Five Suggestions To Create The Ideal Media Room In Honolulu
Today's audio and video tech makes it easy to experience TV, movies, and gaming in the comfort of your own media room. This is the reason why Honolulu families are increasingly creating home media rooms. The question is: What do you need to produce a fabulous home media room? From the right window treatments to equipment, explore these five tips for creating a media room in Honolulu that everyone will appreciate.
#1 Take Charge Of Sunglare With Louvered Shutters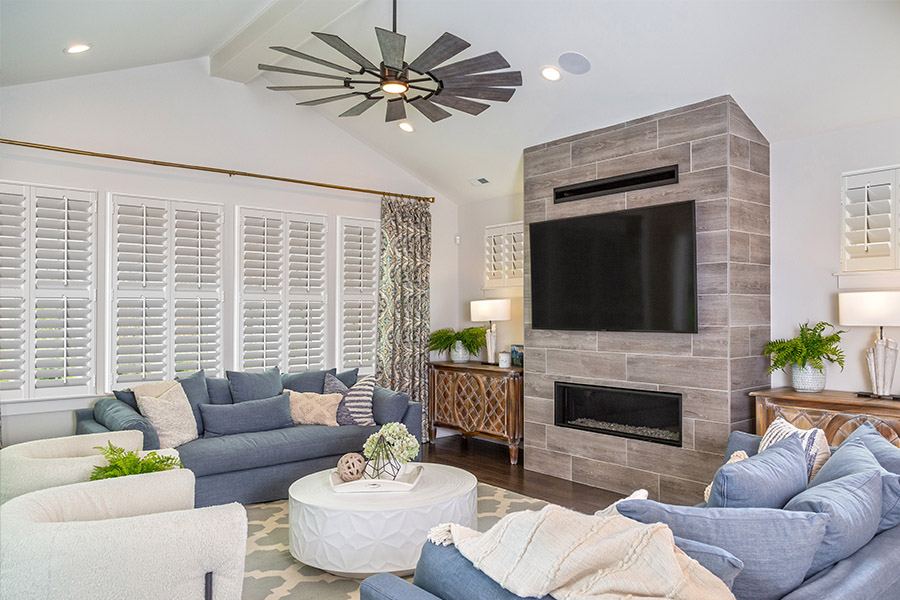 Few things can spoil your favorite show like sun glare on your TV. Adjustable interior lights are beneficial, but what do you do for exterior light? Use
plantation shutters as window treatments
in your media room in Honolulu for optimal light management. Plantation shutters feature a frame that surrounds your window to block exterior light. They also incorporate hinged panels with moveable slats that close tightly to achieve almost total darkening. Or move the louvers to a different angle to redirect sunlight off TVs or your eyes without having your room appear to be a black hole.
If you install Polywood® shutters, you'll enjoy better window insulation too. These faux-wood shutters block heat from the sun and airflow to help your media room stay at an agreeable temperature. They may prohibit as much as 30 degrees of temperature transfer, reducing your utility expenses.
#2 Upgrade Your Media Room's Acoustics With Some Minor Refurbishments
After you address the illumination in your Honolulu media room, tackle the acoustics. Drywall works well for media rooms walls, but the concrete in your basement devastates sound quality. The easiest method to minimize echoes in your lower ground media room is by putting up sound absorbing panels. In the event you want to soundproof your media room, look for DIY sound absorption or sound barrier products. Then add in window treatments, like shutters, to block out outside noise.
#3 Choose The Proper Electronics
The proper equipment will give you superb audio as well. Start with a surround sound setup. Numerous people select devices with Wi-Fi capability as there's no need to deal with hiding wires.
You also need a high-def flat screen. LCD and LED options have brilliant pictures, but 4k units typically have greater contrast and wider viewing angles. You might also choose a projector and screen for a large media room. No matter what TV you pick, place it higher up your wall for the ultimate in viewing.
#4 Find Comfortable Furniture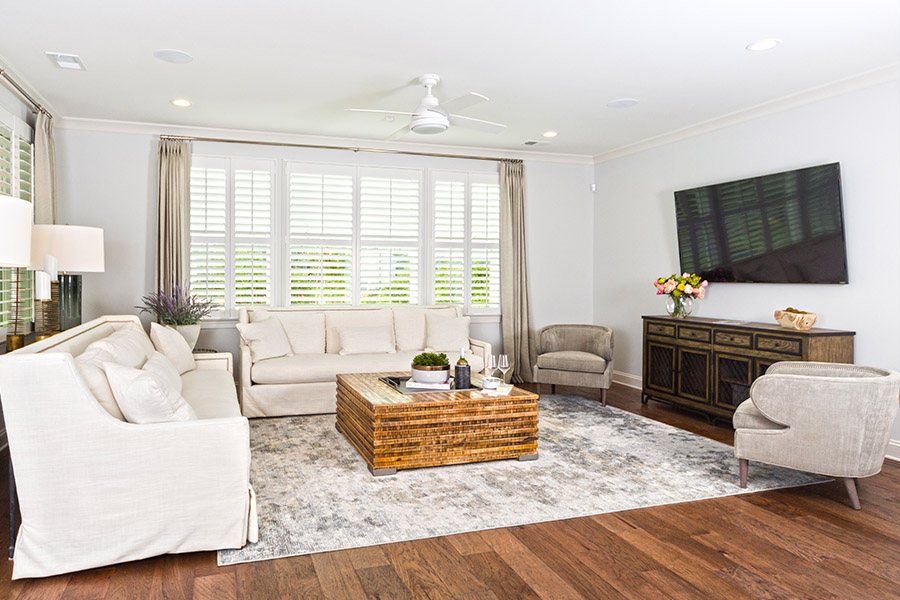 You won't be able to enjoy your favorite show without a cozy place to sit. If you're going for a theater-style experience, look for specialized chairs with reclining backs and incorporated drink holders. If you plan on gaming, get the right number of well-designed gaming chairs. An oversized sectional is a smart choice too. And don't forget a few blankets and maybe a pillow or two to hunker down for those binge watching nights.
#5 Customize With A Fun Theme
Customize however you desire when creating a media room in Honolulu. Are you a fan of Old Hollywood? Do you want to create the sense that you're within an actual theater? Framed movie posters, an antique style popcorn machine, and vibrant colors can promote your media room's purpose.
If you want a more subtle appearance, customize using your choice of color combination. Warm colors with wood trim and coordinating Ovation® shutters will have your media room feeling snug. You might also make it open and inviting with more neutral colors and Polywood shutters.
Consult With Sunburst About Window Treatments For Your Media Room In Honolulu
The experts at Sunburst Shutters Honolulu will help you pick the perfect window treatments for your media room. At your no-cost on-site appointment, we show you how samples look in your space before making your decision. Request yours today by calling 808-797-2004 or by filling out the form below.