How To Choose Custom Faux Wood Blinds In Honolulu
Picking custom faux wood blinds for your Honolulu residence gives you window treatments that fit perfectly. However, customizing includes a good deal more than how they fit. Faux wood blinds from Sunburst Shutters Honolulu consist of several customizable features to make sure they function and look exactly the way you want.
Picking A Method Of Operation For Your Custom Faux Wood Blinds In Honolulu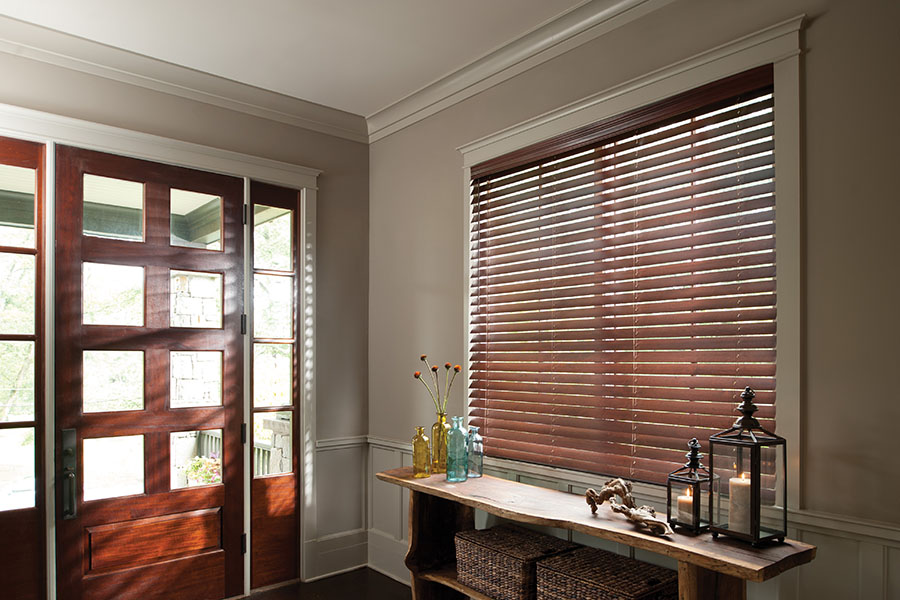 Expertly constructed blinds are easy to adjust. You are able to move them up for an unobstructed sightline and guide them down again for a darkened area and privacy. You can even tilt open the louvers for the right amount of light that you can shift away from your face. But the mode of operation you choose will decide how you adjust your blinds.
Sunburst's custom faux wood blinds for Honolulu are available with two operating systems:
Corded lifting
Cordless lift
Corded blinds have one cord to lift or lower your blinds and another cord if you want to move the slats for sunlight management. Most people like the wand tilt option, eliminating the need for two cords. You can circumvent cords completely with cordless products that you manipulate by pulling or pushing the bottom rail to lift or let them down.
Choosing Your Faux Wood Blinds Color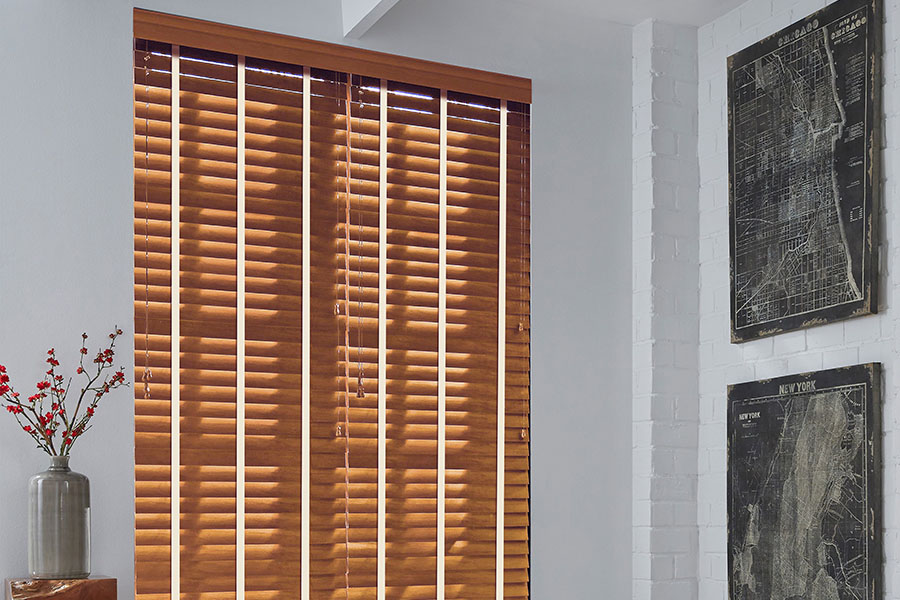 Faux wood blinds are available in five shades of white and five wood stain colors. These neutral possibilities make it easy to find one that complements your home's interior.
Wood stains have a classic feel and lend a sense of warmth and comfort to a room. They can appear elegant or natural. You could try matching your custom faux wood blinds to existing woodwork in your interior. Or choose a white that appears modern and bright. White matches everything but works especially well in minimalist, coastal, and modern interiors.
In addition, you can choose corresponding cords, tassels, wands, and valances to harmonize with your blinds. Your window treatment expert is able to demonstrate some samples to help you decide how to mix and match colors.
We Can Help You Find The Perfect Custom Faux Wood Blinds For Your Home
For quality custom faux wood blinds in Honolulu, get started with an on-site appointment with Sunburst Shutters Honolulu. One of our window treatment specialists will come to your home to show you products and discuss how our blinds will look on your windows. To arrange your no-charge appointment today, call 808-797-2004 or complete the following form.