When Should You Use A Woven Or Bamboo Shade In Honolulu?
If natural woven and bamboo shades caught your eye when browsing for window coverings, you undoubtedly noticed their appeal instantly and visualized them in your Honolulu rooms. They unquestionably are unlike standard textile window products. They function in a differing fashion, too. Natural products like bamboo shades won't always fulfill all of your window treatment requirements in each scenario, but you fill find locations where they are the ideal option. Here's how to implement woven and bamboo shades in your Honolulu house to fully enjoy these unique window coverings.
Use Woven Or Bamboo Shades In Honolulu To Add A Natural Element To Your Decor
Many modern interior designs put an emphasis on incorporating natural elements to move a little bit of Mother Nature in. In the event you're already using real wood furnishings and indoor plants, you might use woven or bamboo shades in Honolulu to welcome an additional piece of nature to your interior. You'll find these shades in organic materials including jute, rattan, grasses, and bamboo. Each has its own distinct appeal to match your preferences. Their pleasant hues and complex woven compositions come in limitless variations that add elegance and warmth to your interior.
Select Woven Shades To Get The Right Amounts Of Light And Privacy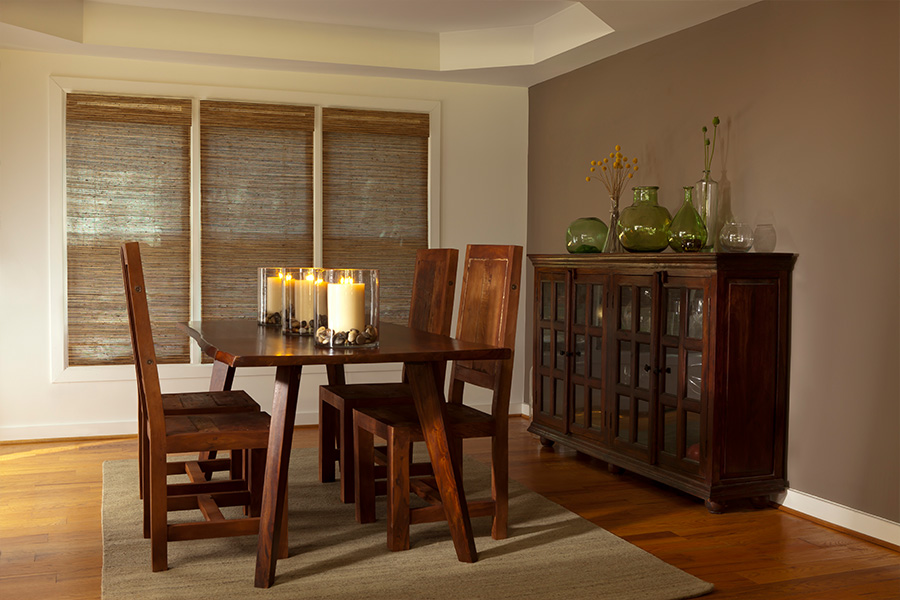 Window treatments should assist you in achieving the amounts of sunlight and privacy you desire in your home. You'll find many beautiful weaves, and each shade allows more or less light to shine through, dependent upon the tightness of the weave. You might install loosely woven shades in a sun lounge or casual dining area for a touch of privacy without being deprived of natural light. Thicker shades give you more privacy and filter intense sunlight in a living room or home office where you want natural light but not glaring sun beams. With that being said, if you're looking for complete privacy and darkness in bedrooms or bathrooms,
louvered shutters
or light-blocking roller shades work best.
Use Bamboo Shades If You Prefer Earth-Conscious Products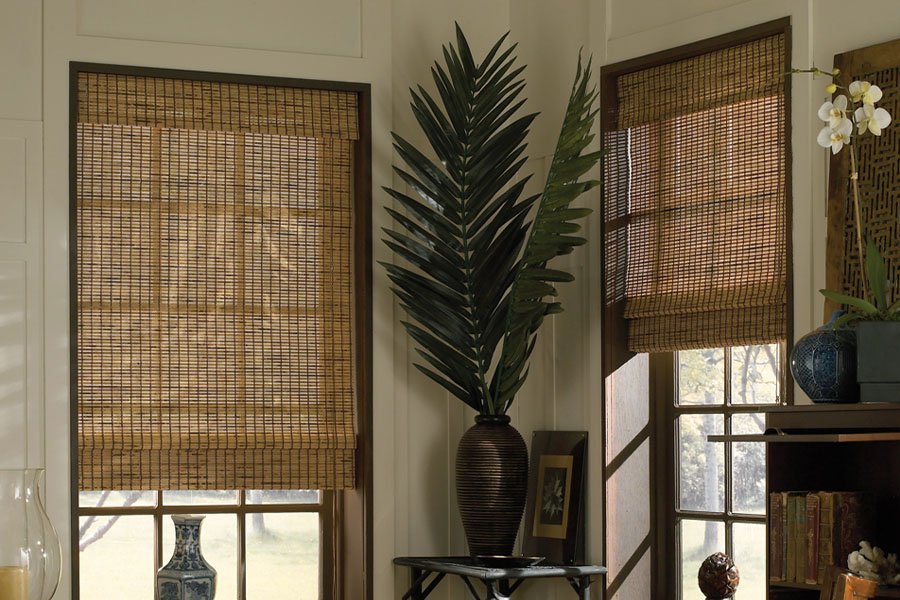 More and more homeowners are interested in their influence on the world and prefer eco-friendly home furnishings. If you want to do your part, choose bamboo shades in your Honolulu home. Bamboo is an eco-friendly option because of its ability to regrow rapidly. And it doesn't require dangerous processing chemicals. Bamboo is both strong and flexible, so it produces durable window treatments that stand up to the test of time. And when you do choose to go with something different, bamboo will fully biodegrade back to the earth, different from products made from synthetic materials.
Ask The Experts At Sunburst Shutters Honolulu About How To Employ Bamboo Shades In Your Honolulu Home
Sunburst Shutters Honolulu carries the best in woven and bamboo shades for our Honolulu customers. Our staff consults with you to determine the product that is the most suitable for your interior and expertly install them for you. Begin your home transformation by reaching out to 808-797-2004 or complete the following form to arrange a free in-home consultation.