The Best Living Room Window Treatments In Honolulu
Many Honolulu homeowners design their living rooms for entertaining guests, others for family play and relaxation. Regardless of your lifestyle, the right window treatments can make your living room more appealing and comfortable. Smart choices like Roman shades, plantation shutters, and cellular shades look stylish while blocking unwanted glare and drafts.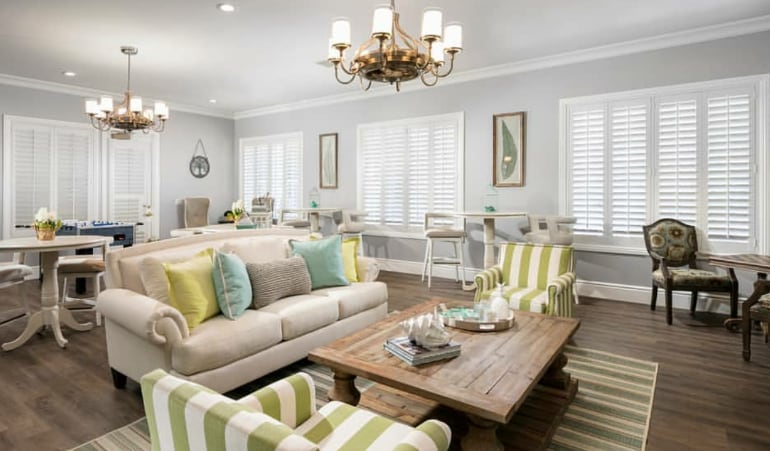 Plantation Shutters Control Light And Interior Temperature
For a large percentage of Honolulu homeowners, the living room functions as a multifaceted space where they host parties, spend time with loved ones, and wind down after work. Popular plantation shutters offer a range of benefits for your living room. Polywood® interior shutters and 100% wood shutters are sturdy and easy to clean for families with children and animals but with the right style to make an impression. Their wide louvers are impressive and can be cleaned quickly with a cloth to eliminate dirt and dust before you have company over.
The fully adjustable slats also give you control over sunlight in your living room. When you don't want complete daylight, swing the shutters closed and tilt the louvers to direct glare out of people's eyes or off your television. Or shut them completely during the hottest part of the day to stay cool.
Many homes have large picture windows or multiple windows in the living room. These allow in the or the day and chilly drafts. While beautiful, they will let in excessive heat and cold drafts. They add appeal but also allow heat and drafts that increase utility expenses and decrease your comfort levels. If you want energy-efficient living room window treatments in Honolulu, think about the benefits of interior shutters. Polywood® composite materials block chilly drafts and UV rays better than other products to keep your living room comfortable for all of your activities.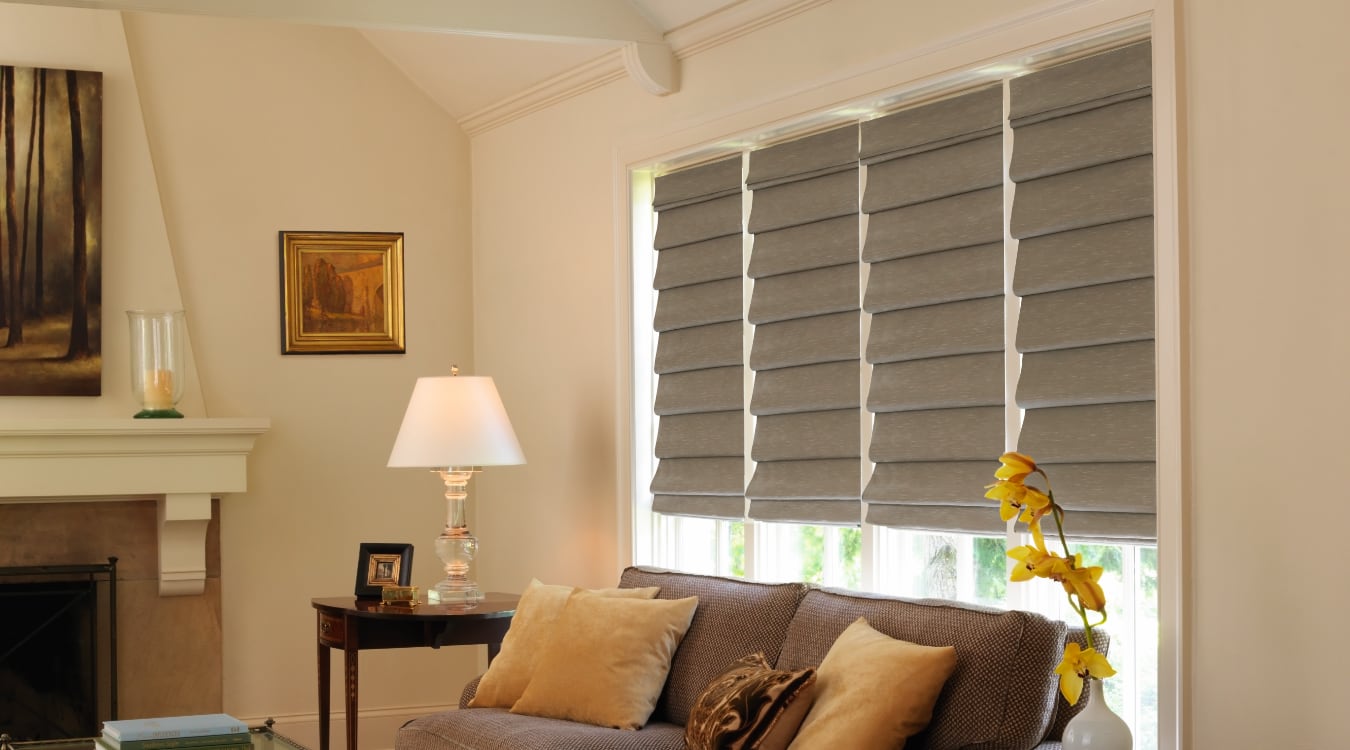 Roman Shades Combine Elegance With Functionality
When integrating with a formal living room, you may want more colorful window treatments not found in other rooms. With that being said, there's no reason to compromise ease of use for aesthetic appeal. You will enjoy a fully versatile option with beautiful Roman shades.
When opening Roman shades, the material gathers horizontally but without the hassle of pullbacks like drapery. Conversely, Roman shades are adjusted effortlessly with a cord or cordless mechanism. Or get motorized Roman shades so you don't have to interrupt a conversation to adjust the shades can adjust your shades at the touch of a button. You don't need to step away from a guest to go open a shade. You can find Roman shades in an array of styles and colors to get the exact look you want for your living room.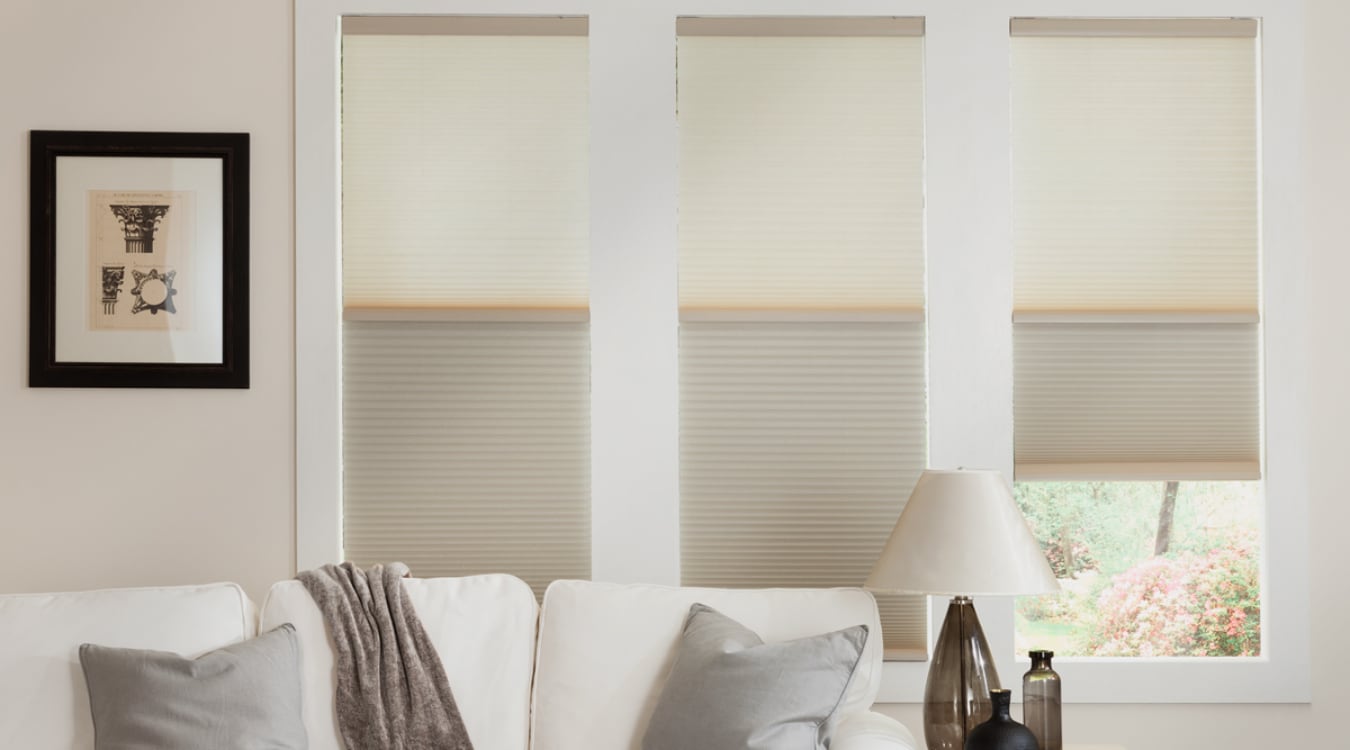 Cellular Shades Improve Energy Efficiency
Another solid choice for efficient living room window treatments in Honolulu are cellular shades. The built-in fabric compartments capture air to minimize drafts within your room. This important feature will add to your warmth when you're curled up for a cozy winter's day on the living room couch and keep you cool during hotter months when you're entertaining a full house.
If you pick cellular shades, don't be concerned about appearance. They come in numerous colors, textures, and pleat sizes to complement your interior decorating scheme. You can also choose between translucent and solid fabrics and various options in between to reach your preferred quantity of privacy and sunlight. For the most versatility, consider window shades that open at the top to allow light while remaining closed at the bottom to keep your area private.
Looking For The Top Living Room Window Treatments In Honolulu? Consult With The Pros At Sunburst Shutters Honolulu
Elevate the appearance and efficiency of your Honolulu living room with quality window treatments from Sunburst Shutters Honolulu. Our window experts will help you explore your options and offer a custom plan for your living room. To get started with a no-obligation, free appointment in the comfort of your home dialreach out to 808-797-2004 or fill out the form below.