What Are The Leading Window Treatments For Over The Kitchen Sink In Honolulu?
When you're shopping for window treatments, be sure to consider your kitchen -- even if your space only has one window over the sink. If you have concerns about water or food splatters ruining a window treatment over the kitchen sink in your Honolulu home, make the smart choice with durable faux-wood shutters. They look spectacular in every room but are known to withstand the kitchen's heat, moisture, and messes.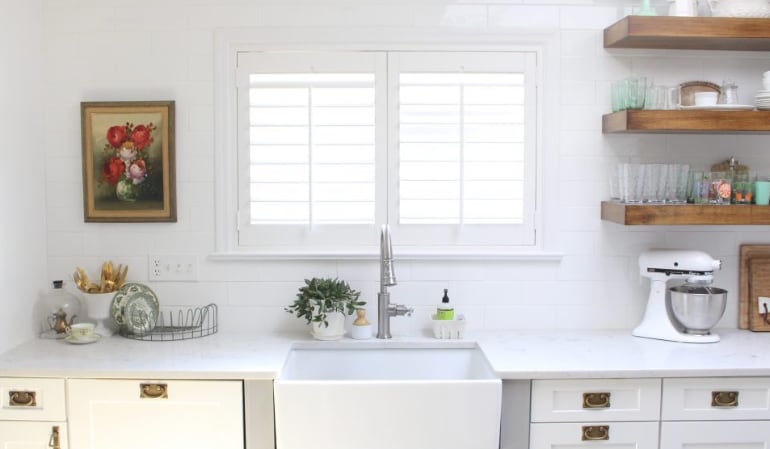 Distinctive Plantation Shutters Look Attractive In Any Honolulu Kitchen
Window treatments over your kitchen sink in Honolulu should be simple and durable. With that being said, your over-the-sink window coverings will seem as elegant as your dining room window treatments when you install popular, faux-wood plantation shutters.
Polywood shutters blend in effortlessly with all types of kitchens. They are available in different hues of white that complement your finishes, and fixtures, and their solid panels of adjustable louvers offer a counterpoint to the flatter, more uniform aspects of your kitchen. Interior shutters add understated elegance to both luxury and minimalist kitchens and every one between.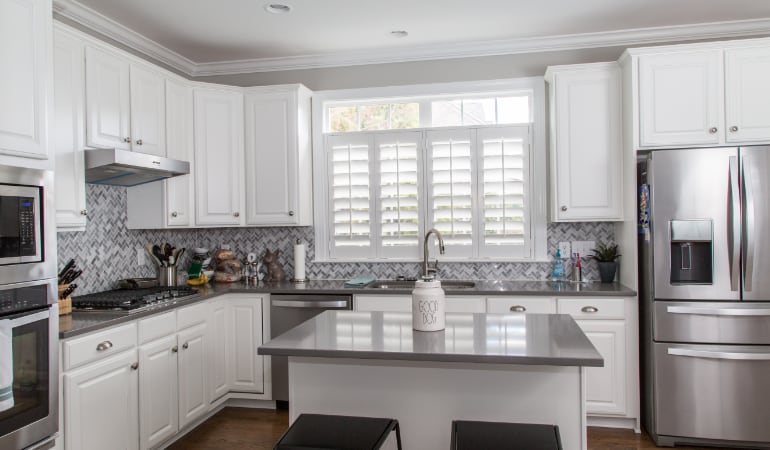 Polywood Shutters Resist Damage From Heat And Moisture
Have you ever seen condensation on window panes when you're trying to boil water or wash dishes? That moisture clings to window treatments over your Honolulu kitchen sink, where it will deteriorate fabric shades or curtains after a period of time.
You will see that faux wood shutters are a better product. Their wood substitute and resilient coating resist damage from moisture and heat. They are totally watertight. They will never warp, chip, or split from the humidity in your kitchen.
Sunshine and weather extremes also won't impact these window treatments. When Installed for your kitchen window, these products endure both chilly drafts and penetrating UV rays. These long-lasting shutters will never expand or shrink due to interior warmth or outside cold, nor will they fade in sunlight.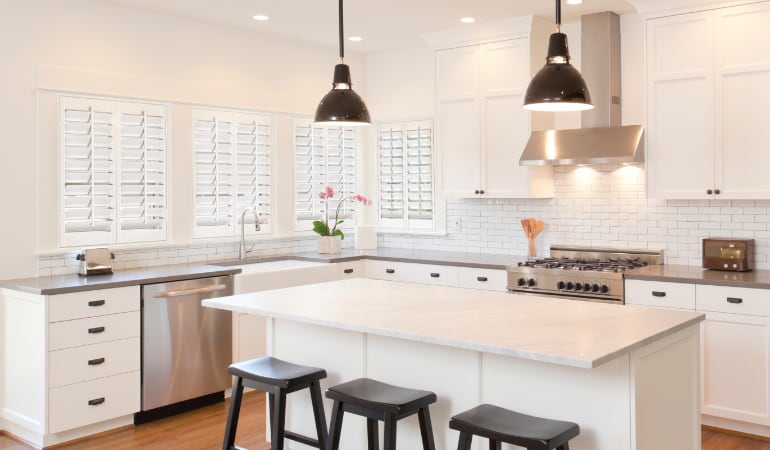 Polywood Plantation Shutters Give You More Light For Kitchen Work
Lighting is important in your Honolulu kitchen. There's no reason to injure yourself because the lighting is too dim! Plantation shutters give you the right amount of additional light and are easy to operate. Just swing open the panels or effortlessly move the tilt rod to shift the louvers. You'll never have to fuss with tangled cords or a pull bar that's not easily accessible when you want to change the lighting.
If you want full light, let the panels swing open entirely. If the sun is blinding, swing the panels back shut and move the tilt bar to allow the right amount of light. Or use the louvers to redirect glare off of shiny surfaces within your space. When you don't want neighbors looking into your kitchen at night, close everything tightly for total privacy.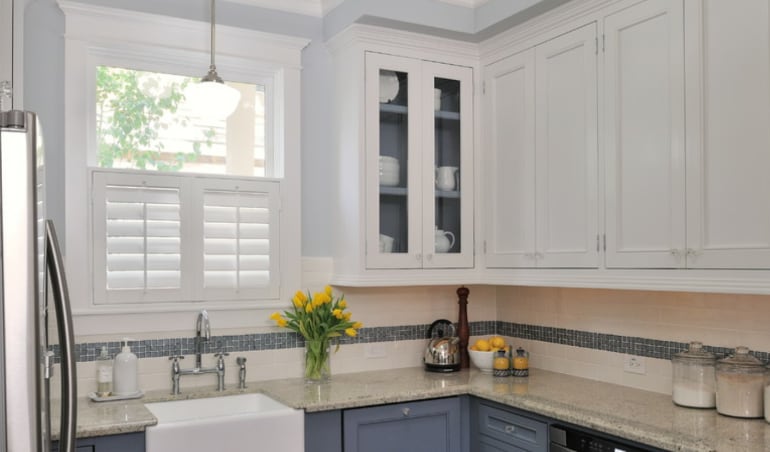 Polywood Faux Wood Shutters Make Cleaning Easy
Kitchens can be dirty with an abundance of sauce splatters, grease, and dirt. The window treatment over your Honolulu kitchen sink needs to clean up easily. When taking this into consideration Polywood perfect on a kitchen window. Their hard, smooth finish won't absorb stains and odors like cloth alternatives. A simple wipe with a damp cloth, and they'll look new again.
You'll never have to squander precious time gently reaching your dust rag between the louvers as you do with flimsy blinds. Plantation shutter slats are durable, and you can choose from different sizes, including wider ones that leave large spaces for you to move around.
Purchase The Best Window Treatments For Over Your Kitchen Sink In Honolulu At Sunburst Shutters Honolulu
Sunburst Shutters Honolulu provides the perfect solution for every window -- and that includes the windows in your kitchen. Confer with our specialists about what you envision for your windows, and we'll be glad to help upgrade your kitchen. Call us today at 808-797-2004 or fill out the form below to request your no-obligation, on-site appointment.