What Window Treatments To Choose For Your Honolulu Custom-built Home
When you're building a custom home in Honolulu, you strive to find the perfect finishing touches, including the window treatments. There's a reason plantation shutters are a leading choice in window treatments for custom homes in Honolulu. Their unique design and beauty complement interiors of all types and give you unparalleled control of sunlight. With these qualities you have the ability to produce an inviting atmosphere and illuminate your new home's best features.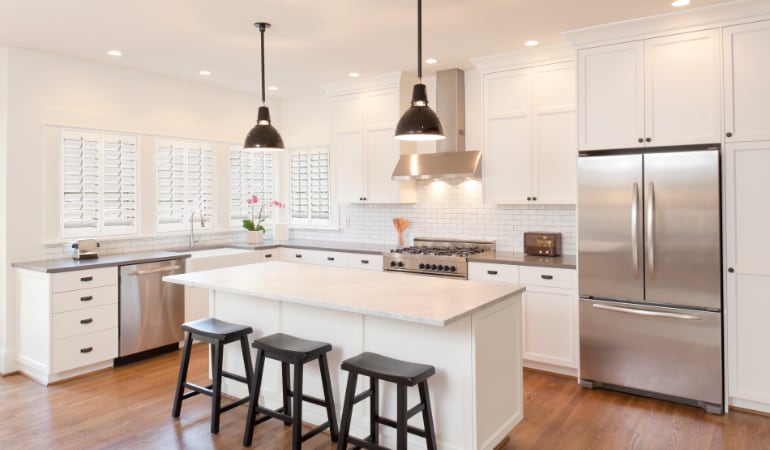 In What Ways Do Plantation Shutters Enhance a Custom Home?
If you are looking to to increase the allure of your custom home, select window treatments that people in Honolulu install to add to their home's style. Plantation shutters synchronize seamlessly with homes of various styles. They are a focal point and catch the gaze of onlookers who are more accustomed to outdated drapes and metal blinds. Their practical but sophisticated aesthetic needs nothing extra to provide a dazzling dynamic and leave a lasting impression on visitors.
Plantation shutters are a great window treatment choice for a custom-built home. Their crisp lines and versatile color choices incorporate easily with any interior, so you can advise the home builder to put them in any room and not have to worry how they will match once you furnish your home.
Plantation shutters are custom-fitted for both standard windows and windows with specialty shapes, so you have the ability to utilize them for windows of any type and avoid the inconvenience of selecting various window treatments. You will appreciate having a job removed from your list during the home building process!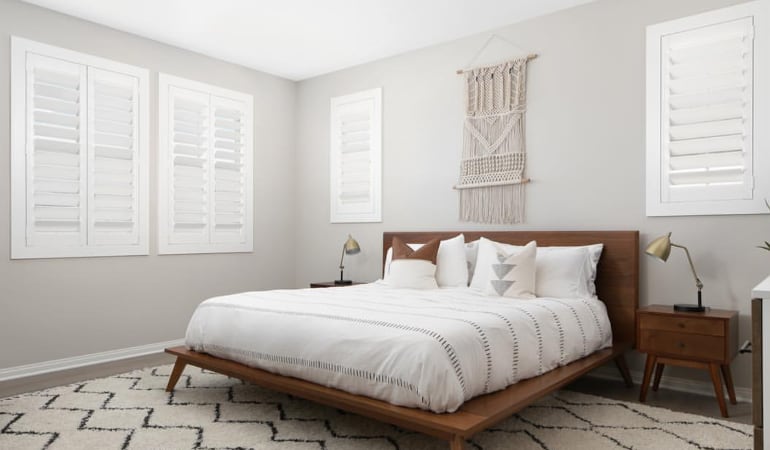 How Do Plantation Shutters Make It Easy To Control Light?
Homeowners and guests enjoy the feel of a home filled with sunshine. Even though you're sure to have captivating light fixtures to illuminate your custom home, the sun's rays have unique qualities that make a space appear bigger or alter its mood.
Unfortunately, natural light is constantly changing. As the sun moves throughout the day, the amount of sunlight streaming into your custom home changes, and you must change the positioning of your window coverings to redirect the flow of light. When looking for window treatments for custom homes in Honolulu, people show a preference for faux wood Polywood® and solid wood plantation shutters that allow them to manage the intensity of sunshine a room gets.
You can use the tilt rod to partially close the slats at times when the sun is in full force to give a room a softer glow and open them again to brighten things up when the sun has moved positions. You might also open the shutter panels at the hinges for complete sunshine to generate an open air appearance and fasten them again for a cozier feeling.
Modifying the position of the slats also gives you the chance to deflect light. By tilting the shutter louvers in either direction, you can illuminate dark corners to make a room feel larger. You can also filter excessive glare away from your visitors' view and flat surfaces that reflect without shutting the slats and completely losing the light. With one simple motion, you can direct the placement and the amount of daylight that shines in each space for the comfort of your visitors.
Get The Top Window Treatments For Your Honolulu Custom Home
Show your new home in its full glory with the endless appeal of plantation shutters by Sunburst Shutters. We feature time-tested window treatments that Honolulu property owners need for their custom-built homes. Give us a call at 808-797-2004 or fill out the form below to request a no cost in-home design consultation.